Broken Link Checker Plugin For WordPress [VIDEO]
Update – 7/8/13 – Broken Link Checker is temporarily unavailable in the WordPress.org repository while the developer resolves some issues. You can read more about it in the comment section below, as well as find a link to download the plugin directly from the developer in the interim.
Update #2 -7/8/13 – The developer has corrected the issues with the plugin and it is once again available for download from the repository.
Why You Should Care About Broken Links
Bottom line, broken links on a website are bad for business. Bad for SEO, bad for visitor experience, bad for income … just plain bad!
Nothing frustrates a site visitor more than clicking on a link only to land on a dreaded 404 Page dead end. Even worse is the potential for your site to lose credibility and trustworthiness because of it. Trust me, it happens!
If that isn't enough, Google and other search engines will devalue your site and drop its rankings if broken links become a problem.
Broken Internal Links
Periodically, take the time to ensure that your site is free of broken internal links. Too many un-crawlable pages represent a poor user experience, which the search engines attempt to devalue in the SERPs.
Source: 25 Ways to Get Penalized in 2012 by Search Engine Journal
Hyperlinks can become broken in two ways:
The linked to page gets deleted or moved to another location, or
The URL was not typed correctly when the link was created.
Ensuring that ALL links are working properly is among the most important jobs of every webmaster. But as your site grows, monitoring and managing all of the internal and external links can become increasingly difficult. Until now!
Do you guest blog for links? Learn when you should, and shouldn't, nofollow those links.
The Solution
We have uncovered a plugin that takes all the work out of handling broken links. It's called Broken Link Checker and it continually monitors the links on your site. It will even send you email alerts immediately when a bad link is discovered.
Broken Link Checker Features
Monitors internal AND external links in posts, pages, comments, and custom fields.
Monitors links continuously, and at intervals determined by the user.
Newly added or edited content is checked immediately.
Detects broken html and text links, missing images, bad YouTube and other video links, and redirects.
Easily edit ALL instances of a specific link at once, directly from the plugin's results page, no need to manually update each post.
Stop search engines from following broken links.
Notifications of link status via email or within your WordPress dashboard.
Ability to exclude certain links from being checked.
Creates a complete list of all links on your site which you can then search, edit, and filter.
Option to apply custom formatting to links so that bad links display differently in posts.
Broken Link Checker Setup Video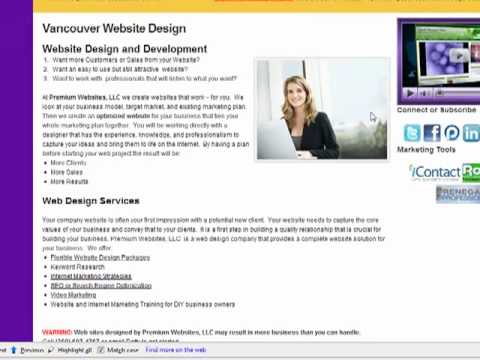 Installing And Using The Plugin
Install and activate Broken Link Checker as you would any other WordPress plugin, or try our preferred method.
Once activated, go to Settings » Link Checker to configure the settings to your specific needs.
Under the General Settings Tab you have the following options:
Next is the Look For Links In Tab. Here you can tell the plugin to look for broken links in Posts, Pages, Comments, and/or Custom Fields. You can also select the options to check posts depending on their status.
The third tab, Which Links To Check, lists the link types to check and ignore.
The Advanced Settings section allows you to schedule the timing for checking links, including, setting server load limiting to avoid over taxing your server.
Once you have set all the options to your liking, the plugin will automatically scan your site and report the results on the General settings tab. This first scan can take just a few minutes, or several hours to complete, depending on the size of your blog and the number of links there are to check.
The plugin will start reporting broken links immediately, and continue updating the list as it finds more broken links. You don't have to wait for it to finish scanning before you start fixing any items found. However, it is best to wait until the scan is fully completed, that way if there are multiple instances of a link, they can all be edited in one shot.
To view the results, click on the link in the Status area, or, on the Go To Broken Links button in the upper right corner of the screen.
This will take you to a list of all the broken links found on your site. If you are lucky, you will receive the following message:
If you weren't so fortunate, a list of broken links will be created for you with the options to edit the URL, choose to remove (unlink) the link, select not broken, or dismiss it. Everything can be done from within the plugin without ever having to open and edit a post.
Insider Tip:
Verify all links before you remove them from your site. It is not uncommon for websites to be temporarily unavailable because of routine maintenance, or other technical issues. Once resolved, the links will work again.
Conclusion
The Broken Link Checker plugin makes an important part of site maintenance almost effortless. While there are other products and services available to monitor and manage your links, none are easier or more efficient.
I highly recommend you install it today and find out just how many bad links might be lurking on your site. Then schedule a regular maintenance check of all links once a month. If you have a very active blog, you may want to have it run more often.
What Do You Think?
Was this article helpful to you? Did you find more than a few broken links on your site? If so, please let us know in the comments below. And don't forget to share this article, we'd appreciate it.
Share on Google+ Now!