How To Download WordPress
In order to manually install and configure WordPress on your current web host you must first go to WordPress.org and download WordPress directly. This will ensure that you always have the latest version to work with.
Don't make the mistake of going to WordPress.com. That is WordPress's free, hosted version that serves a whole different purpose.
Download WordPress by clicking on the download link, or right clicking and Save As. Save the file to your hard drive and extract it with an unzipping utility like Winzip, or the free, and excellent, 7-Zip.
That's it! WordPress is now ready to be installed and setup on your local computer or host server.
How To Manually Download WordPress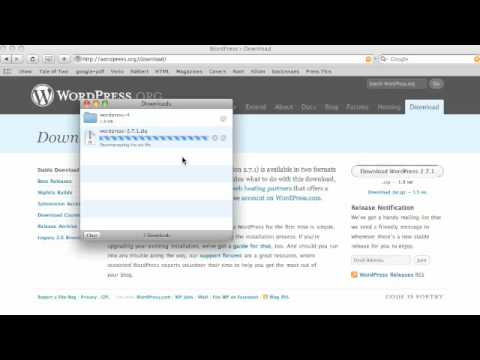 Additional Resources:
What Do You Think?
If you found this post helpful, please share the stuffin' out of it!
If you have any questions or comments, we'd love to hear from you. Give us a shout in the comments section below.
Share on Google+ Now!