How To Expand/Collapse WordPress Posts Using jQuery SlideToggle [VIDEO]
The jQuery SlideToggle function is used by websites, including internet giants like, Google, YouTube, Facebook, and Twitter, to hide and slide select content.
Hiding content in this way gives pages a cleaner, less cluttered look, yet all of the information is still available to both your visitors and the search engines. It also allows visitors to engage and interact with your content in an easy and appealing way.
We are finding more and more good uses for it, like how we implemented it on our WordPress hosting page.
In this tutorial, you will learn how to use jQuery SlideToggle to expand/collapse WordPress post, or page, content. Like this:
Click here to see a Slide Toggle in action
Pretty cool, huh?!
You can now add any content you want and, with a click of the mouse, have it expand out and be in full view. Another click makes it disappear again.
Adding A jQuery SlideToggle To Your Posts Or Pages
The good news is that adding a jQuery SlideToggle to your site is fairly easy. Writing jQuery code is some of the easiest programming you can do. However, if you just aren't into writing and debugging code of any kind, there is a plugin available that will create a jQuery slideUp and slideDown toggle feature for you.
For you coders out there, follow the steps outlined in the following video and read this tutorial for the specific code used to create the animated hide and slide toggle shown in the video.
jQuery Tutorial Video – Hide and Slide Content Into View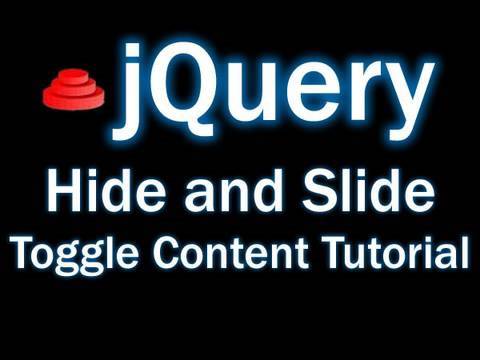 Here are a few more resources on how to use SlideToggle in jQuery:
Using A jQuery SlideToggle Plugin
Now, for those that like things simple and easy, we've found a great plugin that uses shortcodes to insert a toggle slider into most anywhere on your site.
It's called Collapse-O-Matic. We used it to make the sliding text example at the top of this page, and again below.
Click Here To Learn How To Install and Use Collapse-O-Matic
First off, go get the free version from the WordPress.org Repository, install and activate it as you would normally, then configure the handful of basic plugin settings to your liking.
The setting options are pretty self-explanatory, however, more detailed setup instructions can be found at the developer's site, along with working examples of all the shortcode attributes available.
To add an accordion toggle element to your site, simply create a [shortcode] and insert it into your post, or page, where you want the content to appear.
For the best examples, and explanations of each shortcode option, see the developer's detailed guide.
And there you have it! With the Collapse-O-Matic plugin, adding expanding/collapsing content to your site is just that easy!
Collapse-O-Matic WordPress Plugin Tutorial Video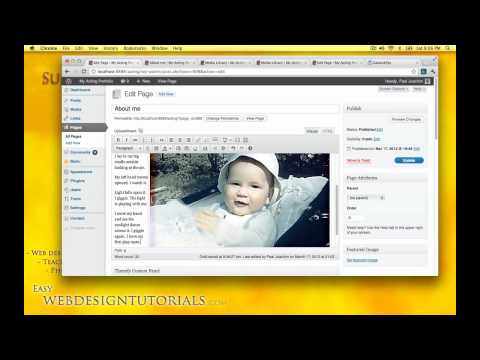 Conclusion
Using the jQuery SlideToggle function is an excellent way to save space, reduce clutter, and present information in an engaging and appealing way.
Adding it to your site is easy, especially with the Collapse-O-Matic plugin, so why not give it a try?
What Do You Think?
How are you going to use expanding/collapsing content on your site? We'd love to hear about it. Please share it with us in the comments below, then spread the word by sharing the stuffin' out of it!
Share on Google+ Now!