How To Turn Off Comment Notifications In WordPress [VIDEO]
WordPress is great at keeping you up-to-date on what is going on with your site, even sending you email notifications whenever something changes, including when new comments are left by your visitors.
The comment notifications feature triggers WordPress to send an email notifying both the Admin AND post author whenever someone posts a new comment, or when a comment is held for moderation.
Why Would You Want To Disable Comment Notifications?
Generally, having comment notifications enabled is a good thing. However, there will be instances when you will want to turn them off. Receiving 100's, or even 1,000's, of comment notifications in your inbox each day can get to be a bit much, especially if many of them are from spam comments.
For your own sanity, you will want to stop the email onslaught, and here's how to do it.
Step 1 ~ Login to your WordPress Dashboard.
Step 2 ~ Go to Settings » Discussion.
Step 3 ~ Under E-mail me whenever, uncheck both "Anyone posts a comment" and "A comment is held for moderation".
Step 4 ~ Save Changes.
Video Tutorial On Disabling WordPress Comment Notifications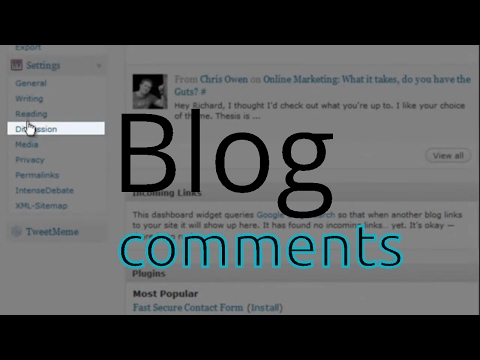 Conclusion
After following these instructions, comment notifications will now be completely turned off. You will still see all recent comments within your WordPress Dashboard, just not receive any email notifications for them.
Finally, and unfortunately, comment notifications are either on or off for your entire site. There is no easy way to selectively turn them off on a per post or per author basis. Hopefully that will change in future versions of WordPress.
What Do You Think?
Did you find this tutorial helpful? If so, please share it with your friends. If you have any questions, or comments, please let us know in the comments below.
Share on Google+ Now!